CloudRail for OEMs
make your machines compatible with all clouds — today and in future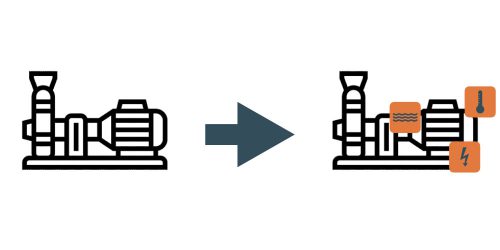 The Industrial Internet of Things for OEMs
The Industrial Internet of Things (IIoT) has the potential to disrupt many industries. Data from industrial machines in combination with powerful cloud computing or machine learning algorithms lead to higher factory outputs, reduced down times or better products. Most companies rely on cloud platforms like Amazon Web Services (AWS) or Microsoft Azure to run heavily individualized applications on and thus require connectivity to those platforms. In addition OEMs offer cloud application closely tied to their products to increase the value or get critical insights. All this requires a flexible but also reliable and future-proof connectivity solution.
Requirements for an Edge Gateway
Typical IIoT Applications
Predictive Quality
Predictive quality analytics extracts actionable insights from industrial data sources such as manufacturing equipment, environmental conditions and human observations to optimize the quality of factory output. Higher quality products increase customer satisfaction and reduce product recalls.
Condition Monitoring
Asset condition monitoring captures the state of your machines and equipment to determine asset performance. You can capture IIoT data, such as temperature, vibration or pressure which indicate if equipment is performing optimally. With increased visibility, you can maximize asset utilization and fully exploit your investment.
Predictive Maintenance
Predictive maintenance analytics captures the state of industrial equipment to identify potential breakdowns before they impact production resulting in an increase in equipment lifespan, worker safety, and the supply chain optimization. You can continuously monitor and infer equipment status, health and performance to detect issues in real-time.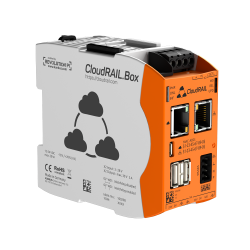 CloudRail for OEMs
The CloudRail.Box is one of the most advanced edge gateway solutions on the market. It allows you to connect your machine to almost any cloud, can be managed through a central management cloud, offers edge computing functionalities and so much more. Learn more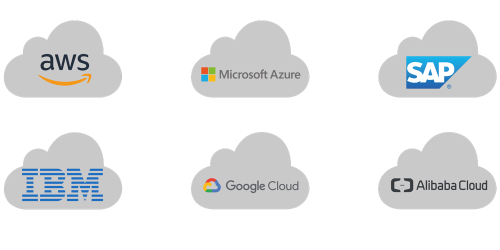 Compatible with all Clouds
CloudRail makes you machine compatible with all leading cloud platforms like AWS, Microsoft Azure or Alibaba. Your customers can choose their preferred cloud platform and connect data sources from your machine to any cloud within minutes through an easy and cloud-based configuration tool. Once new cloud providers become relevant, they will be added to the system. This ensures that your machines are compatible with all clouds — today and in future.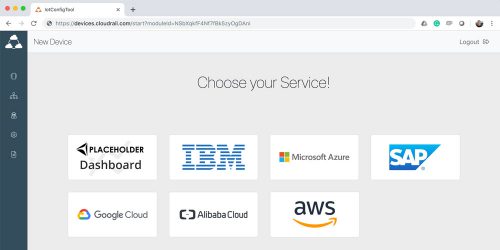 Your Individual Cloud Application
The CloudRail.Box is an amazing tool to let your customers connect industrial devices to the cloud platform of their choice. In case you provide your own cloud solution or application, it can be added as an additional choice to the CloudRail.Box. This means customers can benefit from your cloud offering, while still have the option to stream data into their own cloud platform or IT backend (even in parallel).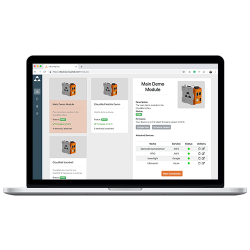 Managed Solution
The CloudRail.Box is managed through a sophisticated Device Management Cloud. This let's you remotely reconfigure or add "sensor to cloud connections", deploy critical firmware updates, change edge computing programs or monitor the device status. All in a single place, no matter if you manage a single Box or millions of installations.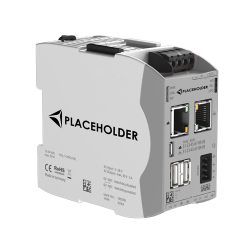 Brandlabel
The CloudRail.Box as well as the Device Management Cloud can be offered with your individual branding.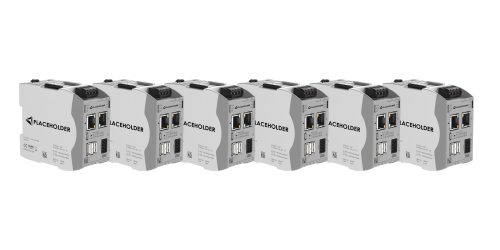 Large Scale Device Provisioning
Every CloudRail.Box can be individually preconfigured by us according to your requirements. This could either be an entirely closed system to, for example, send sensor data out of your machine into your cloud backend without allowing the end customer to change anything. Alternatively it could be a preconfigured link to your cloud while still allowing the end user to configure parallel data streams into other clouds. No matter if it's heavily individualized or at a large scale — we can solve it.
Learn more about the CloudRail solution.