CloudRail.Box
OPC UA Edge Gateway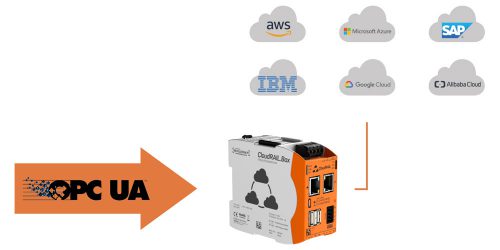 OPC UA to Any Cloud
The OPC UA Connector of the CloudRail.Box allows you to connect any OPC UA compatible device to the cloud. Just enter the IP address of the OPC-UA server, choose the data point and select the target cloud. OPC-UA is great for modern machines in a greenfield environment. Compared to retrofitting, it uses already existing sensors and requires less hardware.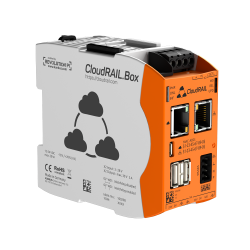 The CloudRail.Box as an OPC-UA Edge Gateway
The CloudRail.Box connects to an OPC-UA server through the right ethernet port, which is completely separated from the network connected to the internet. The system can automatically join the network, list all OPC-UA data points and connect them to a supported cloud platform like AWS or Azure. All features like Edge Computing, Auto Device Provisioning or Remote Updates work for OPC-UA as well.
Ready to start your next IIoT project?