Industrial Retrofitting
with the CloudRail.Box and secondary sensors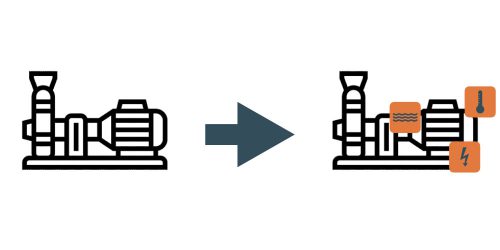 Industrial Retrofitting
The idea behind "industrial retrofitting" or "secondary sensing" is to equip old machines (brownfield) with additional sensors to gather data for IIoT applications like condition monitoring or predictive maintenance. These sensors are exclusively used for the IIoT use case and completely separated from the actual production environment. This means they are not connected to e.g. the PLC or fieldbus and have no impact on the actual process. Typical sensors are for example vibration, temperature, pressure, distance, buttons or simple actuators like tower lights.
Advantages of Retrofitting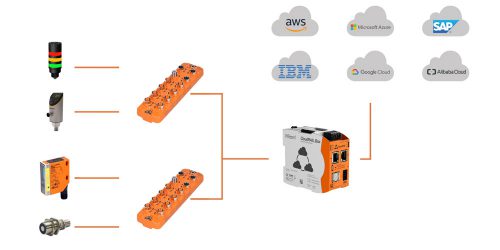 CloudRail for Retrofitting
The CloudRail.Box allows you to easily connect over 12.000 professional industrial sensors from almost any manufacturer to cloud platforms like AWS, Microsoft Azure, SAP and many more. There is a sensors for almost any use case available. Thanks to CloudRail's unique Plug&Play approach, it takes less than a minute to connect any sensor the the cloud: Plug-in the sensor, select the cloud, done! Learn more
Learn more about the CloudRail solution.