Industrial Cloud Connectivity
Acquire data from industrial equipment, preprocess it locally, and send it to any cloud — Plug&Play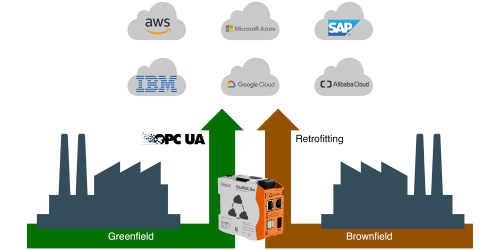 Data for the IIoT
CloudRail is a fully managed solution to acquire data from industrial environments, preprocess it locally and send it to any cloud — Plug&Play. CloudRail works for greenfield as well as brownfield applications. It uses industry standards like OPC-UA to connect modern equipment, while old machines are retrofitted with secondary sensors. A database of over 12.000 sensor definitions in combination with automated data normalization and device provisioning reduces the setup time for connecting a machine to the cloud from weeks to just hours. CloudRail takes away the hassles of sensor compatibility, communication protocols, data format, and connectivity to the cloud.
The CloudRail Solution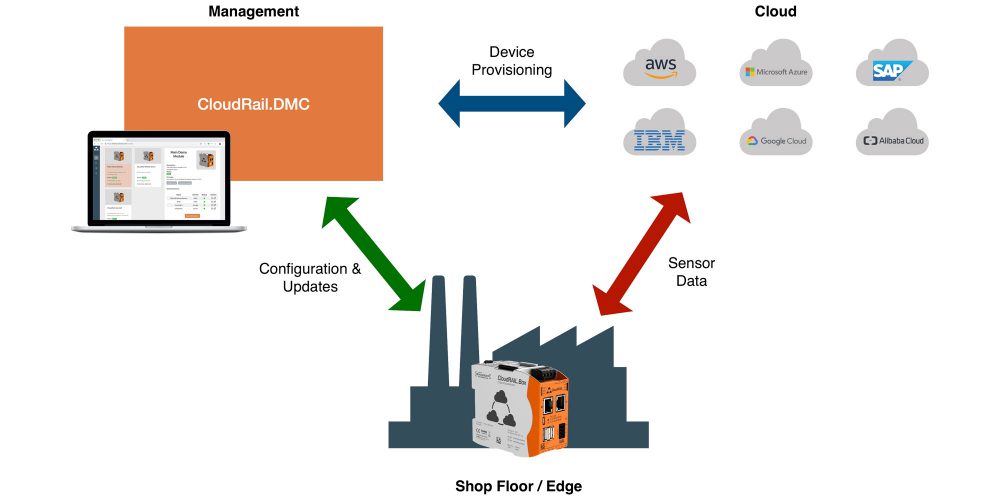 Edge / Shop Floor:
CloudRail.Box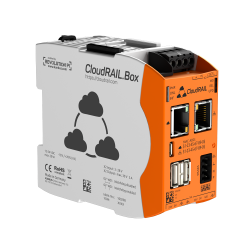 Plug&Play Edge Gateway to securely connect over 12.000 industrial sensors or OPC-UA devices to any cloud platform. Automated data transformation and preprocessing using Edge Computing make it the most advanced gateway on the market.
Management:
CloudRail.DMC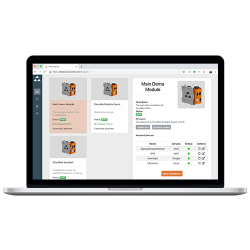 Cloud-based Device Management Service to centrally configure, monitor and update all edge devices. Plug&Play Deployment lets you to connect industrial equipment in hours instead of weeks. No matter if it's just a fast IIoT pilot project or thousands of devices in different sites.
Cloud:
Supported Platforms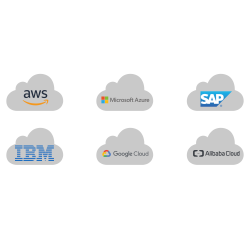 CloudRail deeply integrates with all leading cloud platforms. Plug&Play device deployment and secure data transmission for Amazon Web Services (AWS), Microsoft Azure, Alibaba, SAP Hana, Google, IBM, Aveva and many more.