CloudRail.Box
From Sensor to Any Cloud in < 1 Minute — Plug&Play.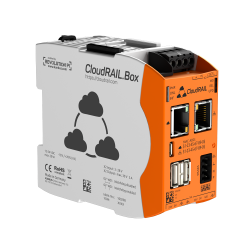 Sensor to Cloud in < 1 Minute
The CloudRail.Box allows you to easily connect industrial sensors and actuators (IO-Link) directly with your Cloud Platform. Plug-in a sensor, select the cloud, done!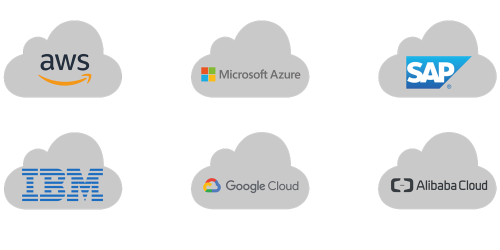 Works With All Cloud Platforms
The CloudRail.Box currently supports Amazon Web Services (AWS), Microsoft Azure, IBM Cloud, Google Cloud, SAP and the Alibaba Cloud (always the IoT hub/core) or a local MQTT broker. Besides the actual data transmission, special functionalities like device shadow are included. We'll continuously add new cloud providers once they become relevant.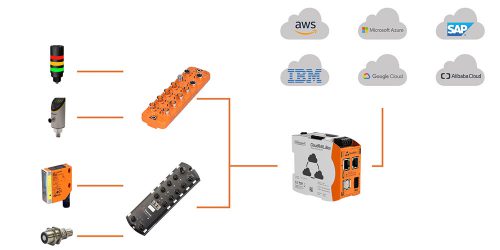 Industrial Devices Made Simple — Plug&Play
The CloudRail.Box automatically works with IO-Modules (e.g. IO-Link Masters) of several vendors. Just plug in a module and you will instantly see the available ports and connected sensors — no configuration required.
Central Device Management
The CloudRail.Box comes with a sophisticated device management solution. It's your central place to manage all IoT-enabled devices, even in multi-provider setups. Delegate data streams to your cloud platforms, monitor attached devices or install remote firmware updates — all from a single place. Learn more
Easily use data from professional sensors or actuators in your IIoT project.
Fast results for new IIoT projects. Deliver real application instead of PowerPoint slides.
Cloud Provider agnostic. Avoid any vendor lock-in.
No external consulting required. Get data in the Cloud without deep knowledge about the industrial automation industry.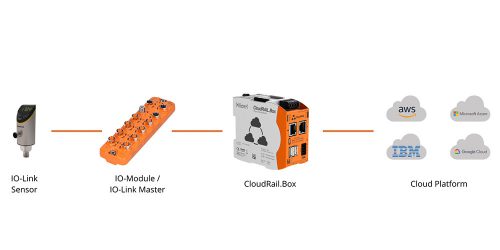 The CloudRail.Box works with the following IO-Modules and Sensors. We closely work with the leading vendors in this area to continuously increase the list of compatible devices.
IO-Modules
IFM:
All IO-Link masters of the DataLine edition. Connected to the CloudRail.Box via the IoT-port (Y-Path, parallel connection to a PLC possible).
AL1300, AL1301, AL1302, AL1303, AL1320, AL1321, AL1322, AL1323 AL1330, AL1331, AL1332, AL1333 AL1340, AL1341, AL1342, AL1343, AL1350, AL1351, AL1352, AL1353, AL1900, AL1920, AL1930, AL1940, AL1950
Comtrol:
Connected to the CloudRail.Box via the fieldbus port (no parallel connection to a PLC).
8-PNIO (beta)
Turck:
Connected to the CloudRail.Box via the fieldbus port (no parallel connection to a PLC). Important: Please update your CloudRail.Box firmware BEFORE connecting the Turck master.
TBEN-S2-4IOL (beta), TBEN-L5-8IOL (beta)
More IO-Modules coming soon
Sensors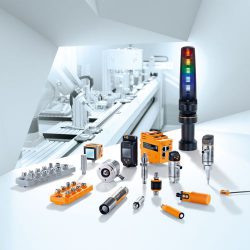 The CloudRail.Box works with sensors and actuators with an IO-Link interface. Almost all professional sensors for industrial applications already support IO-Link. In total, the CloudRail.Box is compatible with over 12000 sensors and actuators.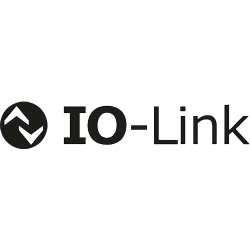 Need a complete demo set including all necessary devices? Here are some suggestions.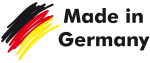 Technical Data
The CloudRail.Box has been specifically designed for industrial environments. The hardware is Made in Germany by the experts of Kunbus.
FAQs
More questions? Read our FAQs or contact us at support@cloudrail.com.