Hardware Purchase Options
You can buy the CloudRail.Box through our partner IFM or directly at the Automation24 Online Shop.
Global Availability: IFM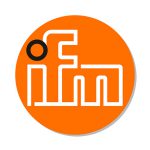 CloudRail is available in 95 countries through our partner IFM. From IFM, you not only get the CloudRail.Box but also IO-modules, sensors for various use cases, cables and power supply. Since not all IFM sales representatives are familiar with CloudRail, please specifically ask for the CloudRail solution.
IFM Article Number: ZJF001 (CloudRail.Box)
In case your are interested in a complete starter kit, here is a list of IFM article numbers of necessary components:
ZJF001 (CloudRail.Box)
AL1350 (4-Port IO-Module)
EVC184 (Power Cable for CloudRail.Box)
EVC510 (Y-Path Power Cable to supply IO-Module and CloudRail.Box in parallel)
E12490 (Ethernet Cable between CloudRail.Box and IO-Module)
EVC010 (Sensor Cable)
E80121 (Power Supply)
Any IO-Link Sensor which fit to your use case
Automation24 Online Shop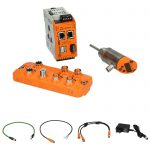 Automation24 offers the CloudRail.Box, starter kits and several selected sensors. They usually ship from Germany, so outside of the EU, it might be better to order through IFM.