Hardware Purchase Options
Global Availability: IFM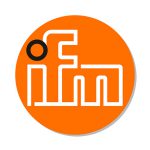 CloudRail is available in 95 countries through our partner IFM. From IFM, you not only get the CloudRail.Box but also IO-modules, sensors for various use cases, cables and power supply. Since not all IFM sales representatives are familiar with CloudRail, please specifically ask for the CloudRail solution.
IFM Article Number: ZJF001 (CloudRail.Box)
In case your are interested in a complete starter kit, here is a list of IFM article numbers of necessary components:
ZJF001 (CloudRail.Box)
AL1352 (8-Port IO-Module)
EVC184 (Power Cable for CloudRail.Box)
EVC510 (Y-Path Power Cable to supply IO-Module and CloudRail.Box in parallel)
E12490 (Ethernet Cable between CloudRail.Box and IO-Module)
EVC010 (Sensor Cable)
E80121 (Power Supply)
Any IO-Link Sensor which fit to your use case
CloudRail.Box Max: Welotec
The CloudRail.Box Max is currently only available directly through the manufacturer Welotec. We're working on other purchasing options as well, so stay tuned.