CloudRail IoT SDK
Made for hardware vendors: Make your devices compatible to all Cloud IoT Platforms with a minimal investment. Our sophisticated software stack let's you focus on your core business while covering the fast moving cloud world.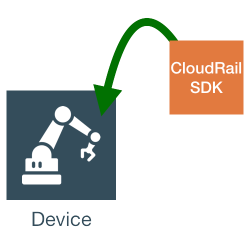 Universal SDK for All Cloud IoT Platforms
CloudRail provides a single SDK for all Cloud IoT Platforms like AWS, Azure, IBM and many more. An abstraction layer allows hardware vendors to integrate all providers via the same universal API including functionality like device shadows. The CloudRail IoT SDK is lightweight, fast and available in C and Node.js.
All Major Clouds Included – Today and in Future
CloudRail ensures that all major Cloud IoT Platforms are always covered. We maintain existing integrations and add all new IoT Platforms coming over the next years. CloudRail's technology allows to achieve this even without the requirement to update the device's firmware.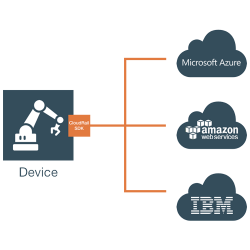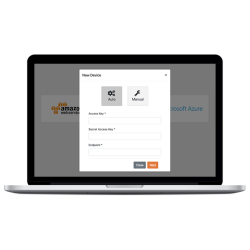 Perfect Customer Experience
CloudRail simplifies the on-boarding experience for the end customer significantly. With our automated device configuration, a user can connect a device to any cloud in less than a minute.
Sophisticated Technology
CloudRail technology runs on over 100 Million devices worldwide to power reliable cloud integrations. Trusted by companies like Sharp, Microsoft or Cognizant, CloudRail is the reliable choice for any industrial solution.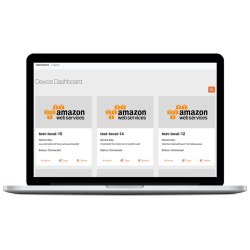 White Label Device Management
CloudRail IoT comes with an optional device management solution. It allows the end user to manage all smart devices in a multi cloud provider environment. This product is available as a hosted white label solution which opens new recurring revenue channels for hardware vendors.
Make your products compatible with all Cloud IoT Platforms.
Fast Time-to-Market with a fully managed solution and less internal IT resources.
Real Cloud Compatibility with 1 Minute Device Configuration. Results instead of Power Point Slides.
Fully managed solution: CloudRail keeps integrations running and constantly adds new IoT platforms.
Please fill out the following form to learn more about the CloudRail Solution: