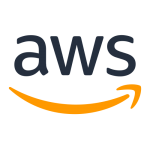 Webinar
Challenges of Industrial IoT
On-Demand Video
Industry 4.0 is nowadays a top priority for large corporations, but also small and medium businesses, and startups. But technological revolutions come hand in hand with strong challenges and opportunities that require solutions built on agile platforms that are ready to scale-up and drive innovation for changing business needs.
During this webinar we will show how to leverage the power of AWS serverless solutions in combination with CloudRail to accelerate deploying digitalization in the industry, and enable production to become more smart and efficient. In this virtual event we will show as well the art of the possible, by explaining how Woodside leverages Digital Twins and Robotics, to monitor operations 24/7 of one of its Liquefied Natural Gas facility in Western Australia. We will show as well a live demo of CloudRail that enables an easy and scalable way of ingesting data from industrial assets into AWS IoT.
Learning Objectives: 
Learn how AWS IoT cloud can help manufacturers address their Industrial IoT challenges
Learn how CloudRail helps ingesting industrial data in the cloud, in a flexible, secure and scalable way
Speakers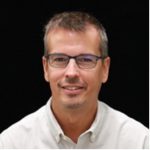 Dr. Juan Carlos Martinez Gil is Business Development Manager at Amazon Web Services. Joined AWS in 2018 after nearly 20 years developing and deploying SAP corporate solutions at SAP SE and Capgeminy, and 10 years in R&D. My mission is to simplify and accelerate the path for startups, and customers to drive value from a connected world. Juan Carlos has a PhD in Physics from the University of Grenoble with specialization on materials science and solid-state physics.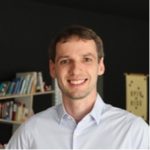 Felix Kollmar is one of the founders and CEO of CloudRail. He studied telecommunications engineering in Mannheim and went through several leadership positions, especially in young technology companies in the cloud and IoT industry. With CloudRail, he creates important bridges between IT and OT and is considered a thought leader of the IIoT.